Chalets 1 – 2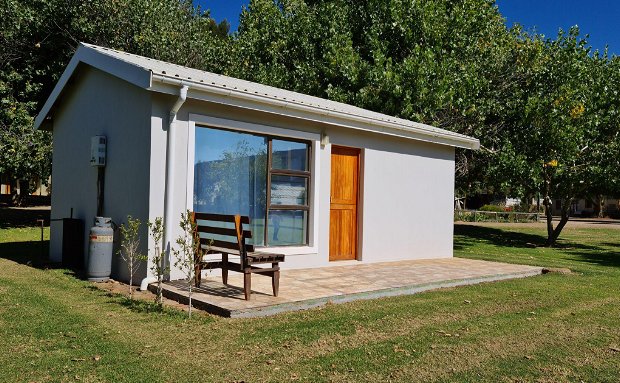 Chalets 1 and 2 are two self-catering units that sleeps up to 4 people each. The cottages are equipped with a double bed and bunk bed per unit. The units are situated near the edge of a large expanse of lawn on which guests can laze and enjoy a glorious day next to the dam. There is ample space for the children to play as well as a lovely jungle gym.
The cottages offer most modern amenities, including a microwave, refrigerator, a small oven and cutlery. PLEASE BRING YOUR OWN BEDDING AND TOWELS.
This is an ideal budget break-away spot for a weekend!
Rates
Base rate: R600 for 2 persons
R140 for each additional person